Redoutensäle Linz
Linz, Oberösterreich, Österreich

The Linz Redoutensäle
A warm welcome to the Linz Redoutensäle ballrooms – a playground for connoisseurs!
The historic Redoutensäle at the heart of Linz are a stylish setting for any event. These late baroque ballrooms have recently been renovated and equipped with ultra-modern technology, making them the perfect location for your event for up to 500 people in Linz.

Our Promenadenhof Team will stand alongside you, offering you any help you need at each stage of planning and holding your event. As exclusive caterers, we are professionals in our field.

Jubilees, weddings, company celebrations, gala evenings, Christmas parties, receptions, congresses, birthday parties, seminars, presentations, staff training events, press conferences, product training events, balls, cabarets or a completely private family celebration: there are any number of good reasons to celebrate – we are sure you will be glad you engaged our services. We can design an appropriate event for each occasion.

We hope to see you soon at the Linz Redoutensäle!
Information
Total internal floor space: 804m²
venue location - technical equipment charged
On request
Room details
Seminar rooms
Room details
Room name
Area
Cinema
U-shaped form
Gala
Room height
Clubzimmer
55

m²

50
20
32
3

m

Hofsaal
82

m²

80
50
48
3

m

Ländlersaal
78

m²

70
50
48
3

m

Redoutensaal
220

m²

261
106
136
8

m

Spiegelsaal
130

m²

175
60
80
4

m
Cinema U-shaped form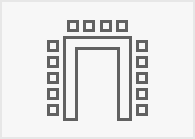 Gala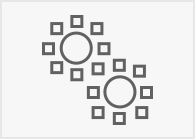 Gastronomy
Catering
exclusive catering by Promenadenhof Linz
other information on catering
Exclusive caterer Promenadenhof Linz
Somewhat suitable for wheelchairs: Assistance is sometimes necessary. The measurements do not (fully) conform to the legally stipulated ÖNORM.
ParkingParking fees
chargeable
Contact
---
Redoutensäle Linz
Promenade 39
4020
Linz
Phone
+43 732 7720 - 12315
E-Mail
gbm.post@ooe.gv.at
Web
www.redoutensaele-linz.at
http://www.redoutensaele-linz.at

---
Contact person
Mr Mag. Gerhard Burgstaller
---
Legal contact information
Redoutensäle Linz
Promenade 39
AT-4020 Linz
gbm.post@ooe.gv.at
http://www.redoutensaele-linz.at
---
---