Redoutensäle Linz
Linz, Oberösterreich, Österreich

The Linz Redoutensäle
A warm welcome to the Linz Redoutensäle ballrooms – a playground for connoisseurs!
The historic Redoutensäle at the heart of Linz are a stylish setting for any event. These late baroque ballrooms have recently been renovated and equipped with ultra-modern technology, making them the perfect location for your event for up to 500 people in Linz.

Information
Total internal floor space: 804m²
venue location - technical equipment charged
On request
Room details
Room details
Room name
Area
Cinema
U-shaped form
Gala
Room height
Clubzimmer
55

m²

50
20
32
3

m

Hofsaal
82

m²

80
50
48
3

m

Ländlersaal
78

m²

70
50
48
3

m

Redoutensaal
220

m²

261
106
136
8

m

Spiegelsaal
130

m²

175
60
80
4

m
Cinema U-shaped form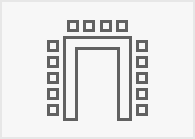 Gala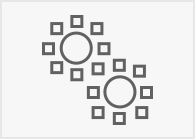 Gastronomy
Catering
exclusive catering by Promenadenhof Linz
other information on catering
Exclusive caterer Promenadenhof Linz
Somewhat suitable for wheelchairs: Assistance is sometimes necessary. The measurements do not (fully) conform to the legally stipulated ÖNORM.
ParkingParking fees
chargeable
Contact
---
Redoutensäle Linz
Promenade 39
4020
Linz
Phone
+43 732 7720 - 12315
E-Mail
gbm.post@ooe.gv.at
Web
www.redoutensaele-linz.at
http://www.redoutensaele-linz.at

---
Contact person
Mr Mag. Gerhard Burgstaller
---
Legal contact information
Redoutensäle Linz
Promenade 39
AT-4020 Linz
gbm.post@ooe.gv.at
http://www.redoutensaele-linz.at
---
---