Alfons-Dorfner-Halle
Lembach im Mühlkreis, Oberösterreich, Österreich

The Alfons Dorfner Hall is an ideal event centre for a wide variety of events, such as readings, lectures, balls, parties, sporting events,... up to max. 564 visitors.
The Alfons Dorfner Hall has

- a 150m² stage, equipped with state-of-the-art lighting and sound technology.
- adjoining rooms such as dressing rooms for artists, a play-in room and technical room
- a spacious foyer with a bar.
- A pleasant indoor climate for visitors thanks to new ventilation technology.
Information
Number of seminar room/s: 3
Largest seminar room: 450m²
Total internal floor space: 695m²
Total indoor capacity: 1050 Persons
venue location - free technical equipment
Beamer
Videorecorder
microphone
Büehne
Whiteboard / flip chart / pinboard
Room details
Seminar rooms
Room details
Room name
Area
Cinema
Gala
Bühne
150

m²

Galerie
95

m²

20
70
Saal
450

m²

560
400
Cinema Gala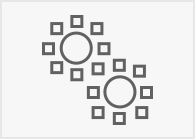 Galerie
Location: Indoors
Suitable for wheelchairs: Not all of the legally stipulated ÖNORM are complied with. In principle, this object is suitable for wheelchairs and no assistance is necessary.
other information
path width (min. 150 cm)
door width (min. 80 cm)
Entrance to the building
Restaurant / coffee shop
Toilet facility for disabled people
Toilet facility for disabled people in the restaurant area
Outside area
Parking
Parking space: 50
Parking area for disabled: 1
Contact
---
Alfons-Dorfner-Halle
Schulstraße 3
4132
Lembach im Mühlkreis
Phone
+43 7286 8255
E-Mail
gemeinde@lembach.ooe.gv.at
Web
www.gemeinde-lembach.at
Web
www.kultursprung.net
http://www.gemeinde-lembach.at
http://www.kultursprung.net
---
Contact person
Gemeindeamt Lembach
Schulstraße 2
4132 Lembach im Mühlkreis
Phone
+43 7286 8255 - 14
Fax machine
+43 7286 8255 - 34
E-Mail
gemeinde@lembach.ooe.gv.at
Web
www.gemeinde-lembach.at
---
Legal contact information
Alfons-Dorfner-Halle
Marktgemeinde Lembach im Mühlkre
Schulstraße 3
AT-4132 Lembach im Mühlkreis
gemeinde@lembach.ooe.gv.at
http://www.gemeinde-lembach.at
---
---