City-Hotel
Linz, Oberösterreich, Österreich
W-Lan

sauna

pets allowed

Suitable for groups

Non-smokers
---
A young charming and individual place for fastidious guests appreciating excellent service. A place of high standard, meeting and demand for modern living. Breakfast buffet is served in our enchanting winter garden. Sunny terrace, sauna, fitness facilities. 5 walking minutes far from the Design Center and the new music theatre.

Number of rooms/beds, maximum occupancy
Number of rooms: 69
Number of beds: 160
Number of rooms per room type
Multiple bedroom: 1
Room suited for wheelchair users: 1
Room information
Air conditioning
handicapped accessible rooms
Room amenity
Tub
Internet access
Minibar
TV
W-Lan
General equipment
Elevator
Wifi (free of charge)
Prices per unit, per night
Single room: From € 98,00
Doubleroom: From € 125,00
Multiple bedroom: From € 165,00
Information
Total external floor space: 102m²
Total internal floor space: 140m²
venue location - free technical equipment
Beamer
W-Lan
TV
Whiteboard / flip chart / pinboard
Room details
Room details
Room name
Area
Cinema
Parliament
U-shaped form
Gala
Cocktail
Room height
Seminarraum 1
65

m²

30
30
30
30
50
3

m
Cinema Parliament
U-shaped form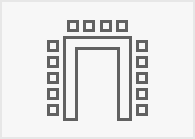 Gala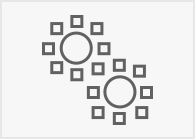 Cocktail Seminarraum 1
Location: Indoors
Extras Technical equipment
ParkingParking fees
7 € per day
Number of stars according to the chamber of economy
4 Stars
Suitable for groups
Pets allowed
Suitable for families
Room / apartment available for non-smokers
Completely suitable for wheelchairs. The object complies with the legally stipulated ÖNORM.
Contact
---
City-Hotel
Schillerstraße 50-52
4020
Linz
Phone
+43 732 652622
Fax machine
+43 732 651308
E-Mail
cityhotel_linz@aon.at
Web
www.cityhotel.at
http://www.cityhotel.at

---
Contact person
Mrs Johanna Huemer
---
Legal contact information
City-Hotel GmbH & Co. KG
Schillerstraße 52
AT-4020 Linz
---
---

Your enquiry
Please fill in all fields marked *.
Non-binding enquiry
Please fill in all fields marked *.
Suggest changes
Please let us know how we can improve the quality of this object or if there is any incorrect information on this page (eg. opening hours, contact, etc.).
Please fill in all fields marked *.