ibis Styles Linz
Linz, Oberösterreich, Österreich
W-Lan

sauna

(Outdoor) swimming pool

pets allowed

Suitable for groups

Non-smokers

Suitable for pushchairs
---
100 free parking places, perfectly located close to the highway, industrial area and City Center – ibis Styles Linz is waiting for you with comfortable, stylish rooms. 5 new meeting rooms up to 250 guests are available for any kind of Event - Business Lunch or wedding? No Problem! And if you are hungry, our all you can eat breakfast buffet, the restaurant 5senses and our cool Bar is there to fulfill your wishes.

Number of rooms/beds, maximum occupancy
Number of rooms: 115
Number of beds: 230
number Persons (to): 1
Number of rooms per room type
Single room: 115
Doubleroom: 115
Multiple bedroom: 45
Room amenity
Tub
Shower
Satelliten-TV
TV
W-Lan
General equipment
Garden
Internet corner
Elevator
Safe
Shoe cleaning machine
Wifi (free of charge)
Night porter
Reception
Toilet facility
Gastronomy
Cash
Coffee / coffee shop
restaurant
Garden / Patio
Catering
Children
Babyphone
high chair
Cot / Crib
Children's corner (indoors)
Diaper-changing pad
Sport and recreational facilities
Bicycle parking (not lockable)
tennis
Wellness facility
sauna
(Outdoor) swimming pool
Service
Laundry service
Office services
Baggage keepsafe
Front office staffed around the clock
Transfer (airport, train station, ...)
Laundry service
Wake-up call
Prices per unit, per night
Single room: From € 79,00
Doubleroom: From € 99,00
Discounts (Age-related / Groups)
Information
Number of seminar room/s: 7
Largest seminar room: 270m²
Largest seminar room: 250 Persons
Largest event hall: 270m²
Largest event hall: 250 Persons
Total internal floor space: 312m²
fringe events
Barbeque on the garden terrace next to the pool
venue location - free technical equipment
Beamer
W-Lan
microphone
Büehne
Whiteboard / flip chart / pinboard
Hybrid offer: - 360° camera
- large projection to ensure visibility of virtual participants
- multi touchscreens with internet connection for hybrid / online meetings
Technical features
DVD Player
Room details
Room details
Room name
Area
Cinema
Parliament
U-shaped form
Gala
Cocktail
rooms
Room height
Giesserei
54

m²

50
20
20
20
25
3

m

Hochofen
54

m²

50
20
20
20
25
3

m

Kokerei
54

m²

50
20
20
20
25
3

m

Schweisserei
42

m²

25
16
14
14
15
1
3

m

Stahlwelt
108

m²

100
40
30
50
50
3

m

Stahlwelt + Kokerei [*]
162

m²

150
60
40
80
100
3

m

Stahlwelt + Kokerei + Giesserei [*]
216

m²

200
80
60
150
200
3

m

Stahlwelt + Kokerei + Giesserei + Hochofen [*]
270

m²

250
80
60
200
250
3

m
[*] This involves a combination of one or more rooms.
Cinema Parliament
U-shaped form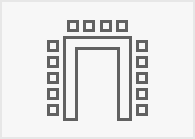 Gala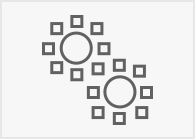 Cocktail Stahlwelt + Kokerei
Extras
Stahlwelt + Kokerei + Giesserei
Extras
Stahlwelt + Kokerei + Giesserei + Hochofen
Extras
Dinner
Breakfast
Breakfast buffet
Lunch box
Lunch
Elevation
250 m
Distance (in km)
Center: 3 km
Train station: 3 km
Airport: 12 km
Exit: Near by
Bus parking space: Near by
Bus station: 0,2 km
Boat mooring: 3 km
Lake: 5 km
Restaurant: Near by
Shopping possibility: 0,5 km
Accessibility / arrival
easy accessibility, well-connected location, 3 km south of the city center
by car: Linz motorway A7 - exit "Wiener Straße"
by train: tram line 1 or 2 (toward Auwiesen/Solarcity) leaves frome the lower level of the train station, 200m away from the hotel
airport: "Blue Danube Airport", 12 km away
Parking
Parking space: 100
Parking area for disabled: 2
Bus parking space: 5
Parking fees
free of charge
Number of stars according to the chamber of economy
3 Stars
ÖHV- Austrian Hotel Association
Suitable for groups
Suitable for pushchairs
Pets allowed
Suitable for single travelers
Suitable for allergy sufferers
Suitable for families
Suitable for business travelers
Suitable for seminars
Room / apartment available for non-smokers
Somewhat suitable for wheelchairs: Assistance is sometimes necessary. The measurements do not (fully) conform to the legally stipulated ÖNORM.
other information
Escort required
Entrance to the building
Restaurant / coffee shop
Terrace / balcony
Lounge and seminar rooms
Outside area

Your enquiry
Please fill in all fields marked *.
Non-binding enquiry
Please fill in all fields marked *.
Suggest changes
Please let us know how we can improve the quality of this object or if there is any incorrect information on this page (eg. opening hours, contact, etc.).
Please fill in all fields marked *.