OÖ Kulturquartier
Linz, Oberösterreich, Österreich

Welcome to the OÖ Kulturquartier!
The OÖ Kulturquartier, with the OK Offenes Kulturhaus OÖ and the Landeskulturzentrum Ursulinenhof, offers a wide range of rooms, embedded in the art and culture scene in the centre of Linz. The offer ranges from traditional to fresh and pulsanting urban. A professional team with long-year experience as an event partner uses the synerbies of the two facilities to bettercater to event customers' needs.

The OÖ Kulturquartier presents a varied cultural programme all year round, which make the venue an optimal setting for individual events. The bustle on the OK-Platz, the captivating exhibitions, the interesing architecture of the buildings and the "Höhenrausch" landscape of roofs with a wonderful view of the cultural city of Linz create a unique and unforgettable experience.

The two rooms, some of which can be combined, are easily accessible vai several entrances on the OK-Platz and in Landstrasse and also connected to two large parking garages. The different rooms are suitale for 5 to 460 people. The neighbouring outdoor areas can also be utilised and provide every event with variety and a special flair.

See this location in Linz, with innovative rooms and an interesting cultural programme, yourself and visit us for a viewing. Here, you can find out more about the versatility and flexible service during a conversation and recognise the special strengths of the OÖ Kulturquartier for your event.

Information
Largest seminar room: 430m²
Largest seminar room: 450 Persons
Largest event hall: 100 Persons
Total internal floor space: 1898m²
Total indoor capacity: 1362 Persons
venue location - free technical equipment
Room details
Seminar rooms
Room details
Room name
Area
Cinema
Parliament
U-shaped form
Gala
Room height
Ursulinensaal
432

m²

342
144
228
7

m

Saal-Foyer (Foyer 2)
85

m²

3

m

Presseclub A
82

m²

55
20
18
36
2

m

Presseclub B
72

m²

53
22
18
36
2

m

Presseclub C
51

m²

39
16
15
24
2

m

Presseclub D
36

m²

24
16
12
24
2

m

Presseclub A + B [*]
140

m²

129
50
31
84
2

m

Presseclub C + D [*]
92

m²

72
26
28
60
2

m

Gewölbesaal
98

m²

80
40
20
40
3

m

Workshopraum 2
34

m²

28
12
12
3

m

Workshopraum 3
24

m²

15
8
3

m
[*] This involves a combination of one or more rooms.
Cinema Parliament
U-shaped form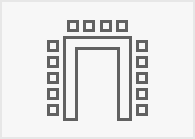 Gala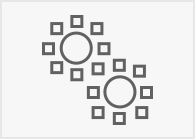 Saal-Foyer (Foyer 2)
Extras
exibition area / event area
Room details
Room name
Area
Room height
Foyer 1
90

m²

3

m
Gastronomy
Catering
free choice of caterer
General price information
The price is variable and is depending on the size and demands of an event.
cancellation terms and conditions
In case of cancellation by the organizer up to and including 15 days before the agreed date of the event, there won't be a cancellation fee charged.
In case of a cancellation between the 14th and 7th day you will be charged 50%, from the 6th day forward 100% of the rental costs will be charged.
other information on catering
Free choice of caterer
Suitable for wheelchairs: Not all of the legally stipulated ÖNORM are complied with. In principle, this object is suitable for wheelchairs and no assistance is necessary.
other information
Toilet facility for disabled people
Lounge and seminar rooms
Outside area
ParkingParking fees
public garage "Parken im Zentrum"
Austrian Convention Bureau
Convention Bureau OÖ (Upper Austria)
Suitable for bus tour groups