St Florian Monastery
St. Florian, Oberösterreich, Österreich

W-Lan

pets allowed

Suitable for families

Suitable for groups

Bike charging station
---
St Florian Monastery - Spiritual centre with a "monastery effect"

Nestled in the gentle landscape of the Upper Austrian Alpine foothills and in the immediate vicinity of Linz lies the St Florian Augustine Canon Monastery.
The splendid Baroque work of art is impressive on the outside due to the mighty monastery basilica, with the world-famous Bruckner Organ, as well as because of the long corridors and interesting grand halls, like the Marble Hall, library and Imperial Room.

The monastery is a place to find inner peace: In the stylishly renovated guesthouse, there are rooms for singles, families and groups.
Take advantage of this stimulating and extraordinary atmosphere, the so-called monastery effect, for productive working!

In the wonderfully restored seminar rooms and state halls, tradition, art and modern technology form a special and successful combination – ideal for teaching and learning within the scope of seminars and festivities of a company or family. The right accommodation is provided by the guesthouse, and our restaurant will take care of tailor-made catering.


Information
Number of seminar room/s: 5
Largest seminar room: 450m²
Largest event hall: 250 Persons
Total internal floor space: 976m²
Total indoor capacity: 1444 Persons
venue location - free technical equipment
Technical features
Flip-Chart, loudspeaker system, canvas, Overheadprojector, podium / stage, wall chart / whiteboards / Metaplan
Room details
Seminar rooms
Room details
Room name
Area
Cinema
Parliament
U-shaped form
Gala
Augustinus
90

m²

40
20
24
Carlone
50

m²

25
12
Florian
42

m²

20
12
Fronius
90

m²

40
20
24
Marmorsaal
450

m²

550
240
Sala terrena
200

m²

220
60
100
Valeria
54

m²

25
12
Cinema Parliament
U-shaped form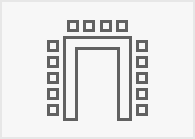 Gala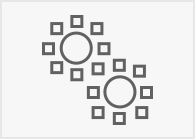 Augustinus
Location: Indoors
Extras
Carlone
Location: Indoors
Extras
Florian
Location: Indoors
Extras
Fronius
Location: Indoors
Extras
Marmorsaal
Location: Indoors
Extras
Sala terrena
Location: Indoors
Extras
Valeria
Location: Indoors
Extras
Number of rooms/beds, maximum occupancy
Number of rooms: 22
Number of beds: 34
Number of rooms per room type
Single room: 10
Doubleroom: 12
Room amenity
Bathroom
Shower
hair dryer
restrooms
W-Lan
General equipment
Library / reading rooms
Garden
Internet corner
Chapel
Elevator
Souvenir shop
Wifi (free of charge)
Toilet facility
Gastronomy
Breakfast room
restaurant
Garden / Patio
Catering
Additional to the gastronomy
cellar small room
Sport and recreational facilities
Bicycle parking (not lockable)
Other services
information about the country
General price information
our house also offers seminar rooms.
Half-board
Full-board
Dinner
Breakfast service
Breakfast
Breakfast buffet
Lunch
Lunch buffet
other information on catering
, traditional cuisine,
Suitable for wheelchairs: Not all of the legally stipulated ÖNORM are complied with. In principle, this object is suitable for wheelchairs and no assistance is necessary.
Access
ground level accessible
ramp accessible
other information
door width (min. 80 cm)
handicapped accessible lift
lift door width minimum 80 cm
The elevator touch panel is at 85 cm height
Entrance to the building
Toilet facility for disabled people
Toilet facility for disabled people in the restaurant area
Room
Sanitary area of the accommodation
Lounge and seminar rooms
Outside area
Location description
near a forest,
Accessibility / arrival
Arrival to St. Florian via the A1 exit Asten / St. Florian, Exit 160.
Parking
Parking space: 200
Bus parking space: 8
E-service station / recharging station
Charging point for e-bikes (free of charge)
Convention Bureau OÖ (Upper Austria)
Donau(t)raum
Suitable for groups
Suitable for pushchairs
Pets allowed
Suitable for seniors
Suitable for single travelers
Suitable for bus tour groups
Suitable for families
Suitable for business travelers
Suitable for seminars
Suitable for friends
Suitable for couples
Suitable for children
Room / apartment available for non-smokers