Design Center Linz
Linz, Oberösterreich, Österreich

---
More than a location!
The DESIGN CENTER LINZ will transform your event into a first-rate comprehensive concept that will impress your target group in a sustainable way. With all-round service, from hosting and modern technical equipment to tasteful catering. The glass roof of this modern event venue covers a 10,000 m² multifunctional area and allows for daylight to enter.

BERGSCHLÖSSL – managed by Design Center Linz
Hosting meetings in nature and celebrating parties – as a historical counterpart to the Design Center, the BERGSCHLÖSSL (Little Castle) on the Froschberg offers lots of options. Located at the heart of a 3-hectare park, the magnificent Baroque building impresses with the combination of its modern architecture and original character. The revitalised Baroque castle from the 18th centure offers an exclusive location for events for 10 to 150 participants. Of course, it is also the perfect place for weddings.

Location management – comprehensive concepts make your planning easier.

The congress and business module offers customers compact comprehensive solutions.
As an event organiser, you will benefit from easier planning, absolute cost transparency whilst in the planning stage and professional congress technical equipment.

Agencies benefit from reservations by the Design Center Linz and are rewarded with a 5% agency commission on the respective room rates.

References:
Krone Sport Gala, Autofrühling, Haus&Wohnen Messe, Motorradmesse, PLM Europe User Conference 2010, 2011, 2012, ÖVGW Kongress & Fachmesse Gas Wasser 2013, Verein Netzwerklogistik "Österreichischer Logistik-Tag", CLV general assembly, Congress of the Upper Austrian Catholic Hospitals, Case IH European Dealer Conference 2012, Dermatology Congress 2012, ÖGHO Frühjahrestagung (Österr. Ges. für Hämatologie & Onkologie) 2013, Gefäßchirurgie Dreiländertagung 2013, Versicherungsmaklerforum 2014, EuroMedtech 2014, GYC Europe Congress 2014, Photo+Adventure Messe 2014, AIC Kongress 2014, AUVA Traumasymposium 2015, Post AG Managementtag 2015, Dachkongress 2015, Chirurgenkongress 2015, Urologen Kongress 2015, Engel Symposium 2015 etc.




Information
Number of seminar room/s: 22
Largest seminar room: 4300m²
Largest seminar room: 3000 Persons
Largest event hall: 4300m²
Largest event hall: 3000 Persons
Total external floor space: 6700m²
Total internal floor space: 10000m²
Total outdoor capacity: 3000 Persons
Total indoor capacity: 6370 Persons
venue location - free technical equipment
Beamer
W-Lan
TV
microphone
Büehne
Whiteboard / flip chart / pinboard
Hybrid offer: - Digital Live Studio
- Digital Cyber Meeting Room
venue location - technical equipment charged
On request
Room details
Seminar rooms
Room details
Room name
Area
Cinema
Parliament
U-shaped form
Gala
Cocktail
rooms
Room height
Kongresssaal
650

m²

550
378
378
7

m

Mietbüro 1-2
65

m²

40
30
20

m

Seminarraumkomplex 1-2
230

m²

200
150
70
150
2

m

Splitmeeting 11
82

m²

60
40
30

m

Splitmeeting 1-10
32

m²

20
15
12

m

Veranstaltungssaal
1170

m²

1178
780
150
800
1178
8

m
Cinema Parliament
U-shaped form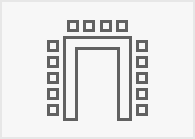 Gala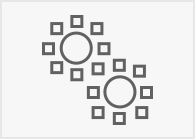 Cocktail exibition area / event area
Room details
Room name
Area
Cinema
Parliament
U-shaped form
Gala
Cocktail
Room height
Ausstellungshalle
4300

m²

3000
2500
2500
3000
8

m

Empore
1300

m²

800
500
150
800
800
3

m

Foyer West und Ost
550

m²

300
500
8

m

Vorplatz Design Center
4300

m²

m

Zwischenfoyer
240

m²

150

m
Cinema Parliament
U-shaped form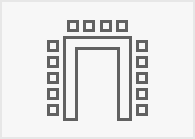 Gala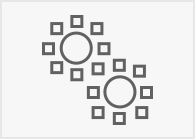 Cocktail Ausstellungshalle
Extras
Air-conditioned
Daylight
Darkening
Foyer West und Ost
Extras
Vorplatz Design Center
Extras
Gastronomy
Catering
exclusive caterer by DoN restaurant & catering Gmbh
other information on catering
Exclusive caterer: DoN restaurant & catering GmbH
Suitable for wheelchairs: Not all of the legally stipulated ÖNORM are complied with. In principle, this object is suitable for wheelchairs and no assistance is necessary.
other information
path width (min. 150 cm)
door width (min. 80 cm)
handicapped accessible lift
lift door access area with 150 cm depth
lift size (cabin width > 110cm, depth >140cm
lift door width minimum 80 cm
The elevator touch panel is at 85 cm height
Entrance to the building
Restaurant / coffee shop
Toilet facility for disabled people
Toilet facility for disabled people in the restaurant area
Lounge and seminar rooms
Distance (in km)
Center: 3 km
Train station: 3 km
Exit: 1 km
Accessibility / arrival
The Design Center at Europaplatz 1, 4020 Linz, is directly linked to the public transport system. The nearest bus stops are about 200 metres away. The distance to the main train station is about 2 kilometres.
The following busses go from the main train station to the Europaplatz – Design Center:
You can reach the downtown area (Landstraße, main square…) with the above mentioned buses (three stations from the Europaplatz to the Goethekreuzung), and further taking lines 1, 2 and 3 from the Goethekreuzung.

LINZ/HÖRSCHING AIRPORT:
The Linz Airport is located in Hörsching, 14 kilometres from the centre. Airport shuttle Nr. 601 connects the downtown Linz with the airport. Travel time: 19 minutes.
Since the airport shuttle doesn't operate on Sundays, there is the option of taking a shuttle to the Hörsching Train Station. Travel time on train to Linz: 11 minutes.

VIENNA AIRPORT

Accessibility of the Vienna-Schwechat airport from Linz main railway station comes by direct train 1h 45min.

Parking
Parking space: 240
Garage-parking: 220
Parking fees
1 € per half hour
Austrian Convention Bureau
Convention Bureau OÖ (Upper Austria)
Other memberships
Member of:
EVVC European Association of Event Centres e.V.; ICCA - International Congress and Convention Association; MPI Meeting Professional International; RTK Round Table Conferenz Hotels; I.M. Austria Syndicate of the Trade Faire and Liva Marketing Specialists in Austria
Suitable for groups
Suitable for schools
Suitable for single travelers
Suitable for business travelers
Suitable for seminars