Palais Kaufmännischer Verein (Palace of the Commercial Association)
Linz, Oberösterreich, Österreich

W-Lan

Suitable for groups

Directly downtown
---
For congresses and meetings in the city centre.
The little Hofburg of Linz.
The stylish congress and event centre in the heart of the province capital was built in 1898. It is a symbol, centre of society, hospitality and cultural life. For events of any kind, as well as for congress and conference tourism, you will have a total of 10 rooms, as well as a foyer, lounge and catering, at your disposal. All rooms – in both the traditional building and the modern extension – are fully climatised and furnished with modern event technical equipment, which is subtly integrated into the old architecture.

The palace is centrally located and directed connected to public transport. Thanks to the facilities' own underground car park, with 350 parking spots, the congress and event centre is also accessible in any weather without getting wet via the glass lift and a large stairwell. There is also a direct connection to the neighbouring Park Inn Hotel, with 174 rooms. Altogether, perfect conditions for successful conferences and congresses.

The palace is the ideal place to concentrated working, successful events and stylish celebrations. Whether you'd like to organise a congress, conference, trade fair, seminar or company celebration – every function will be a successful event thanks to the professional management, first-class service and individual consultation offered.

Information
Number of seminar room/s: 10
Largest seminar room: 383m²
Largest seminar room: 600 Persons
Total internal floor space: 2400m²
Total indoor capacity: 1319 Persons
venue location - free technical equipment
Beamer
W-Lan
TV
microphone
Büehne
Whiteboard / flip chart / pinboard
Hybrid offer: - large projection to ensure visibility of virtual participants
venue location - technical equipment charged
Technological equipment is tailor-made according to your wishes.
Room details
Room details
Room name
Area
Cinema
Parliament
U-shaped form
Gala
Cocktail
Room height
Floor
Bildersaal
216

m²

200
108
102
160
300
11

m

1
Blauer Saal
69

m²

63
42
29
40
90
4

m

1
Festsaal
383

m²

600
220
220
300
500
11

m

1
Gelber Saal
102

m²

104
49
56
80
150
4

m

1
Grüner Saal
61

m²

42
28
27
60
80

m

1
Parksaal
235

m²

220
108
98
160
250
5

m

2
Roter Saal
87

m²

90
42
42
40
100
4

m

1
Turmzimmer
32

m²

27
20
45
4

m

1
Cinema Parliament
U-shaped form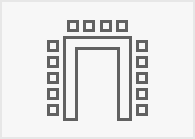 Gala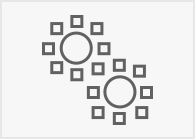 Cocktail Grüner Saal
Location: Indoors
Extras
Air-conditioned
Daylight
Darkening
General equipment
Garden
Elevator
Wifi (free of charge)
Toilet facility
Gastronomy
Catering
free choice of caterer
except for balls: exclusive catering by Fest & Gast
Additional to the gastronomy
Restaurant – Josef Linz, www.josef.co.at
other information on catering
For closed events: free choice of caterer For public events: Exclusive caterer Fest & Gast
Suitable for wheelchairs: Not all of the legally stipulated ÖNORM are complied with. In principle, this object is suitable for wheelchairs and no assistance is necessary.
other information
Escort required
Toilet facility for disabled people
Lounge and seminar rooms
Outside area
Distance (in km)
Center: Near by
Train station: 1,5 km
Airport: 25 km
Exit: 2 km
Bus parking space: Near by
Restaurant: Near by
Shopping possibility: Near by
ParkingParking fees
Public underground garage with special rates for events
Austrian Convention Bureau
Convention Bureau OÖ (Upper Austria)
Suitable for groups
Suitable for bus tour groups
Suitable for business travelers
Suitable for seminars
Contact
---
Palais Kaufmännischer Verein (Palace of the Commercial Association)
Bismarckstraße 1-3/Landstraße 49
4020
Linz
Phone
+43 732 773159 - 0
Fax machine
+43 732 773159 - 28
E-Mail
office@palaislinz.at
Web
www.palaislinz.at
http://www.palaislinz.at

---
Contact person
Ing. Rafael Hintersteiner, BArch
Palais Kaufmännischer Verein Linz
Landstraße 49/Bismarckstraße 1-3
4020 Linz
Phone
+43 732 773159 - 0
Fax machine
+43 732 773159 - 28
E-Mail
rafael.hintersteiner@palaislinz.at
Web
www.palaislinz.at
---
Legal contact information
Palais Kaufmännischer Verein Linz
Bismarckstraße 1-3/Landstraße 49
AT-4020 Linz
office@palais.linz.at
http://www.palaislinz.at
---
---