Hotel Schillerpark Linz, a member of Radisson Individuals
Linz, Oberösterreich, Österreich

W-Lan

sauna

pets allowed

Suitable for groups

Non-smokers

Suitable for pushchairs
---
Welcome to the Hotel Schillerpark ****
There aren't many places in Linz that know how to combine luxury with a touch of refined understatement the way the Hotel Schillerpark does. The rooms in this four-star hotel were refurbished in 2013, and the Casino Linz is located in the same building, promising a winning combination, however you decide to spend your time.
An exceptionally comfortable stay here is not left to chance – 111 stylish rooms and seven luxurious suites provide for an atmosphere of wellbeing, with first-class service and modern fixtures and fittings, down to the very last detail. The hotel also hits the jackpot when it comes to food and drink, with a number of different options, from the Tafelspitz restaurant to the modern Design Café am Park, as well as the classic hotel bar, guaranteeing you will find the right spot to enjoy your meal. Whether you're on a business trip or a sightseeing getaway, you can be sure that you'll see the best side of Linz with a stay at the Hotel Schillerpark.


Information
Number of seminar room/s: 5
Largest seminar room: 90m²
Largest seminar room: 50 Persons
Total internal floor space: 310m²
venue location - free technical equipment
Beamer
standard technology
W-Lan
TV
microphone
Room details
Room details
Room name
Area
Cinema
Parliament
U-shaped form
Gala
Cocktail
Room height
Enns
44

m²

30
15
14
16
20
2

m

Enns + Wels [*]
138

m²

120
50
64
100
2

m

Ried
47

m²

40
14
14
16
20
2

m

Steyr
94

m²

80
35
38
48
80
2

m

Steyr + Wels [*]
188

m²

140
70
60
104
120
2

m

Steyr + Wels + Enns [*]
232

m²

140
85
76
136
120
2

m

Urfahr
54

m²

48
20
18
24
30
2

m

Wels
94

m²

80
35
38
48
80
2

m
[*] This involves a combination of one or more rooms.
Cinema Parliament
U-shaped form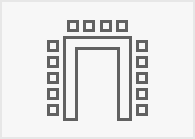 Gala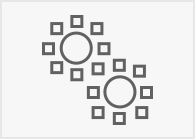 Cocktail Steyr + Wels + Enns
Extras
Single room
Prices per person, per night
With breakfast: From 107,00 €
Prices per unit, per night
With breakfast: From 107,00 €
Double room
Prices per person, per night
With breakfast: From 62,00 €
Prices per unit, per night
With breakfast: From 124,00 €
Number of rooms/beds, maximum occupancy
Number of rooms: 111
Number of beds: 202
number Persons (to): 3
Number of rooms per room type
Single room: 59
Doubleroom: 43
Junior suite: 7
Room amenity
Tub
cable TV
Minibar
TV
W-Lan
General equipment
Internet corner
Elevator
Safe
Shoe cleaning machine
Wifi (free of charge)
Toilet facility
Other equipment
Individual pillow choice

Be it a cuddly pillow, a neck support pillow, a Swiss stone pine pillow or a neck roll – it's your choice.

◾Good Morning Master

Our Good Morning Master has tips for the perfect culinary start into the day.

◾Austria Trend Runner's Guide

For an active start in your day we provide you with a detailed map of jogging paths with various degrees of difficulty.

◾Business Corner

A computer and a printer are available to all our guests.

◾Free WLAN

◾Pets allowed

◾Concierge & bellboy service

Benefit from our excellent concierge service, which includes: a limousine service from and to the airport, reservations at recommended restaurants, tickets for the theatre, the opera or museums, appointments with a beautician or hairdresser, sightseeing tours, shopping tips or ideas for flower arrangements and presents.

◾Executive service

Our executive service includes a voucher for a welcome drink, a minibar with non-alcoholic drinks, bedtime treats, VIP amenities in your room and bathroom, early check-in (subject to availability, from 10.00 am) and late check-out (subject to availability, until 3.00 pm).

◾Casino Linz

Casino Linz is located directly in the hotel building. On the ground floor, you will find the Jackpot Casino, which is open from noon until midnight. On the first floor, the Classic Casino – one of the most attractive Austrian casinos – awaits you with black jack, roulette and an event room.

◾Sport & Fitness

The city's leading fitness centre is located directly next to the hotel. If you like to go jogging, the banks of the Danube river are simply perfect and are only a five to six minute jog away along the pedestrian zone.

◾Recreation

As a former European Capital of Culture (2009), Linz is an important Austrian attraction and offers a broad range of sights and activities.
The main attractions can all be easily reached on foot: the Landstraße shopping street, the Dom (old cathedral), the Hauptplatz (main square), the Danube river, the Ars Electronica Centre, the Lentos Art Museum and the Old Town. In addition, the Pöstlingbahn tramway leads you directly from the main square to the Pöstlingberg.

For half-day excursions, we highly recommend the cities of Wels, Steyr, Enns, Bad Leonfelden and Krumau in South Bohemia – a UNESCO World Heritage Site.
For full-day excursions, you should not miss out on taking a trip to the Salzkammergut region, the Wachau valley, the Bohemian Forest or the Upper Austrian mountains in the Phyrn-Priel region.

◾Parking

Our hotel parking garage is a safe and convenient place to park up to 35 vehicles.
Garage fee per day: € 18.00.
Gastronomy
Cash
Coffee / coffee shop
Breakfast room
restaurant
Snack
Garden / Patio
Evening entertainment
Catering
Service
Laundry service
Office services
Money exchange
Baggage keepsafe
Baggage transport
Front office staffed around the clock
Transfer (airport, train station, ...)
Laundry service
Wake-up call
Newspaper service
Room service
Prices per unit, per night
Single room: From € 107,00
Doubleroom: From € 124,00
Half-board
Without board
Full-board
Dinner
Breakfast service
Breakfast
Breakfast for earlyrisers
Breakfast buffet
Lunch box
Lunch
Somewhat suitable for wheelchairs: Assistance is sometimes necessary. The measurements do not (fully) conform to the legally stipulated ÖNORM.
other information
path width (min. 150 cm)
door width (min. 80 cm)
handicapped accessible lift
lift size (cabin width > 110cm, depth >140cm
lift door width minimum 80 cm
Escort required
Restaurant / coffee shop
Toilet facility for disabled people
Toilet facility for disabled people in the restaurant area
Lounge and seminar rooms
Outside area
Location description
Hotel Schillerpark is situated in a quiet and easily accessible location at the beginning of the Landstraße shopping street right in the city centre of Linz. The pedestrian zone, the new Musiktheater, the city's main attractions, the Old Town, the main square, the shopping and business district as well as the railway station are all within walking distance of the hotel.
Distance (in km)
Center: 0,5 km
Train station: 1 km
Airport: 20 km
Exit: 1 km
Bus parking space: Near by
Bus station: 1 km
Boat mooring: 2 km
Pool: 2 km
Restaurant: Near by
Shopping possibility: 0,5 km
Accessibility / arrival
By car: from west/east/south: Westautobahn (motorway)-exit Linz-Stadtautobahn-exit-Linz center-turn right Kärntnerstraße-pass the train station-turn left Volksgartenstraße turn right Rainerstraße
from nord: Mühlkreisautobahn-exit Linz Hafenstraße-Untere Donaulände direction center-turn left Dametz-Humboldstraße-turn right Bürgerstraße until Landstraße-Schillerpark
By public transport: main station Linz - change to tram no. 3 and get off at station "Bürgerstrasse"

ParkingParking fees
18 € for 24 hours, 6,50 € for the duration of a meeting 1 bus park - free of charge
Number of stars according to the chamber of economy
4 Stars
ÖHV- Austrian Hotel Association
Round Table Conference Hotels
Genussland Oberösterreich – Land of Flavours
Suitable for groups
Suitable for pushchairs
Pets allowed
Suitable for single travelers
Suitable for families
Suitable for business travelers
Suitable for seminars
Suitable for friends
Suitable for couples
Suitable for children
Room / apartment available for non-smokers