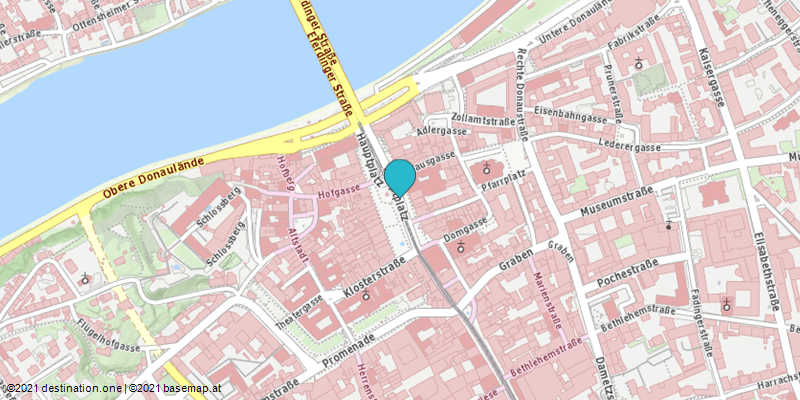 Christmas Market on the Main Square
Special features
All weather
Suitable for groups
Event date(s)
15.12.2018 / 10:00 - 21:00
16.12.2018 / 10:00 - 21:00
17.12.2018 / 10:00 - 21:00
18.12.2018 / 10:00 - 21:00
19.12.2018 / 10:00 - 21:00
20.12.2018 / 10:00 - 21:00
21.12.2018 / 10:00 - 21:00
22.12.2018 / 10:00 - 21:00
23.12.2018 / 10:00 - 21:00
24.12.2018 / 10:00 - 15:00
Event information
​Schmidttorgasse and the Nibelungenbrücke bridge offer unique views of the market: Nestled among the centuries-old baroque town houses lies a real gem of the Yuletide season. Every nook and cranny glitters and glistens with lovely little booths surrounding the impressive Christmas tree. You're certain to want to stay a while. The stalls are arranged so that visitors have the opportunity to stop at each stall without the hassle of any crowds and congestion. The Christmas Market on Linz's Main Square has always been considered THE market for artists and artisans to showcase their wares. Three painters are among the market's founding members and still run stalls to this day. Those looking to make a purchase will find a broad range of handmade Christmas tree decorations, pottery, glassware and costume jewellery – from the traditional filigree style to Italian glassworks. Not to mention that there are plenty of stalls offering a tasty selection of hot drinks, bratwurst and traditional Bauernkrapfen donuts.

Suitability
All weather
Suitable for groups
Suitable for schools
Suitable for teenagers
Suitable for seniors
Suitable for single travelers
Suitable for friends
Suitable for couples
Suitable for children
Brauchtumsveranstaltung
Date: 15.12.2018, 10:00 - 21:00
Event location: Main Square

​Come and enjoy a magical winter wonderland centred around the impressive Christmas tree decorating Linz's Main...